What is microdosing?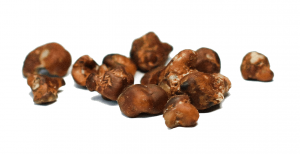 Microdosing is the practice of consuming a small dose of psilocybin truffles and harnessing the effects for improving your mood, productivity, creativity, or other forms of personal growth.
Because you only take a small fraction of a recreational dose, you will not experience any trippy effects or hallucinations.
However, the effects on your creative output, intellectual capacity, and general well-being can be substantial.
Many people that have incorporated microdosing into their professional routine report an overall better mood, increased awareness, higher levels of focus, deeper flow states, and an increase in creativity and productivity.
Why microdosing?
At Microdose Pro, we strongly believe that psilocybin can play a major role in improving human performance across various domains and that this practice will grow significantly in years to come.
In the past years, many entrepreneurs, self-improvement experts, and social influencers have reported the positive effects of microdosing, which has led to an exponential increase in global interest.
How does microdosing work?
We will deliver one strip containing six doses of psilocybin truffles (sclerotia) to your doorstep. Each microdose contains one gram of truffles.
For beginners, we recommend using a schedule named the Beginner Protocol. For more experienced users, the Advanced Protocol is a valuable alternative. Read more about protocols on the protocol tab.
Access to our microdosing app Sweetspot
For the past two years, we have been working together with our clients to create a custom microdosing app. The app is called Sweetspot Journal and helps beginning and advanced microdosers to find their personal optimal dose (the Sweet Spot).
You can use the app to set an intention, track your dosages, and journal daily about your experience. This way, you can track your progress over time and get the most out of your microdosing journey.
The app is available for both Apple and Android phones.