Description
What is microdosing?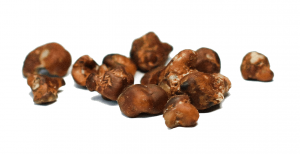 Microdosing is the practice of consuming a small dose of psilocybin truffles and harnessing the effects for improving your mood, productivity, creativity, or other forms of personal growth.
Because you only take a small fraction of a recreational dose, you will not experience any trippy effects or hallucinations.
However, the effects on your creative output, intellectual capacity, and general well-being can be substantial.
Many people that have incorporated microdosing into their professional routine report an overall better mood, increased awareness, higher levels of focus, deeper flow states, and an increase in creativity and productivity.
Why microdosing?
At Microdose Pro, we strongly believe that psilocybin can play a major role in improving human performance across various domains and that this practice will grow significantly in years to come.
In the past years, many entrepreneurs, self-improvement experts, and social influencers have reported the positive effects of microdosing, which has led to an exponential increase in global interest.
How does microdosing work?
We will deliver one strip containing six doses of psilocybin truffles (sclerotia) to your doorstep. Each microdose contains one gram of truffles.
For beginners, we recommend using a schedule named the Beginner Protocol. For more experienced users, the Advanced Protocol is a valuable alternative. Read more about protocols on the protocol tab.
Who uses psilocybin truffles?
Cave paintings from 9.000 BC tell us that indigenous Saharan tribes in North Africa may have used magic mushrooms. In the meantime, peoples such as the Mayans and Aztecs have used this natural product in religious ceremonies.
Statues dating back 1.800 years have even been found in a West Mexican shack, honoring human's relationship with "Psilocybe Mexicana". This is the kind of truffle that we also use today.
Just this year, Netflix posted a documentary online entitled "Have a good trip". Creative geniuses like ASAP Rocky, Sting, and Anthony Bourdain zoom in on the recreational, medicinal, and mind-enhancing effects.
Because psilocybin has been used for multiple eras, the question is no longer who uses it, but why. Microdose Pro is for the self-conscious performer who wants to hack their productivity, creativity, and mood, to get more out of daily life. Whether it's on a personal level of self-development, performance at work, or improving relationships with others.