Description
Join our Microdosing Workshop
Are you interested in microdosing but unsure where to begin? Do you want a solid foundation of knowledge before starting your microdosing journey? 
Look no further than our Microdosing Workshop at Microdose Pro!
About the Workshop
Our Microdosing Workshop is a 1.5-hour online session designed to provide you with the essential knowledge and insights you need to start your microdosing journey with confidence. Led by our experienced microdose coach, Asha, this interactive workshop is the perfect starting point for beginners and a valuable resource for those looking to deepen their understanding.
What You'll Learn
In this engaging and informative workshop, you'll delve into the world of microdosing and gain a comprehensive understanding of the following key topics:
Dosing

: Learn how to calculate and measure the perfect microdose tailored to your needs. We'll explore different substances commonly used in microdosing and their recommended dosages.

Protocols

: Discover various microdosing protocols and schedules that can optimize your experience. Understand the differences between dosing regimens so you can make an informed decision about what will work for you.

Best Practices

: Get insights into the best practices for integrating microdosing into your daily routine. Learn about the importance of mindfulness, journaling, and self-reflection during your journey.

Do's and Don'ts

: Explore the essential do's and don'ts of microdosing to ensure a safe and rewarding experience. We'll talk cover various tips & tricks, potential contraindications, and responsible microdosing.
Why Attend?
By participating in our Microdosing Workshop, you'll not only gain the knowledge needed for a successful microdosing journey but also have the opportunity to connect with members from our team, as well as other like-minded individuals who share your curiosity and interest in microdosing and plant medicine.
Connect with Asha
Asha, our experienced microdose coach, will be your guide throughout this workshop. With a wealth of knowledge and a passion for helping individuals explore the world of microdosing, she is here to answer your questions, provide guidance, and ensure you feel confident and informed.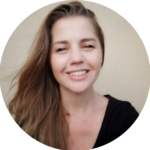 Join Us Today
Are you ready to take the first step toward a more mindful and intentional microdosing journey? Don't miss out on this opportunity to equip yourself with the essential knowledge and connections to make the most of your experience. Sign up for our Microdosing Workshop now, and unlock the potential of microdosing for personal growth and well-being.