Description
Whether you are starting with microdosing for the first time or are already an experienced flow hacker, everyone can benefit from professional guidance and help from a Microdose Pro coach. Our experienced coach can help you clarify your goals and structure your microdosing schedule so that it unlocks and maintains the positive behavioral changes you experienced from microdosing.
When you want to unlock the full potential of microdosing, it can be difficult to create the necessary structure for yourself to stimulate self-development. Applying structure to your daily life ensures that you better retain the positive changes as a result of microdosing in the long term.
How does microdose coaching work?
Our coaching sessions are based on Acceptance and Commitment Therapy (ACT). This type of therapy is a fusion between Eastern philosophy and Western psychology, which focuses on dealing with emotions and value-oriented living.
It starts with an intake coaching session of one hour via phone, video call, or face-to-face. Based on this first session, we then decide together how many and how often we want to schedule subsequent sessions.
Together we will discuss why you want to start microdosing, what microdosing protocol is suitable for you, what goals you have and how you can achieve these in the most effective way.
What am I learning?
After the first session, you will start taking your microdoses. We stay in touch, evaluate whether you have succeeded in finding the right dosage, and satisfied with the protocol. During the sessions, you will be given some assignments for logging and self-reflection.
The main purpose of the coaching sessions is to evaluate your success in working towards your goals and how we can deal with any obstacles. At the end of the sessions, we will look at what you've learned from the past period and how you can integrate this into your daily life.
About me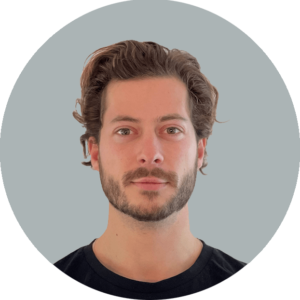 My name is Djai and I'm a trained neuropsychologist and clinical psychologist, and I've worked in mental health care for most of my time. I have a strong academic background in how psychedelics work in the brain and what this means when you start microdosing. As a psychologist, I am trained to work with people that want to change certain aspects of their lives, but encounter difficulties in doing so.
I have personal experience with microdosing and I know what obstacles people can run into when they experience the effects of psychedelics. I do not work according to a strict protocol, but together we will look at a tailor-made solution that works for you. As a result, every process looks different, but everyone receives personal guidance. My goal is to help you achieve personal growth in a safe and responsible way with the help of microdosing.
In addition to my work as a psychologist, I am actively involved in the academic community on psychedelics and have co-organized the Interdisciplinary Conference on Psychedelic Research 2020 last year (for more information, see https://icpr2020.net).
Besides my job, I am someone who loves adventure. I like to travel and learn about different cultures. I like doing all kinds of sports, but I have a particular passion for surfing and yoga. Also, I love music and I like being around people.
Besides serious business, I am someone who has a positive attitude in life, always looking for the right balance between adult affairs and a childlike curiosity with a good dash of fun!
If you have any questions, feel free to shoot questions at us in the chat below.